Forthcoming Line-up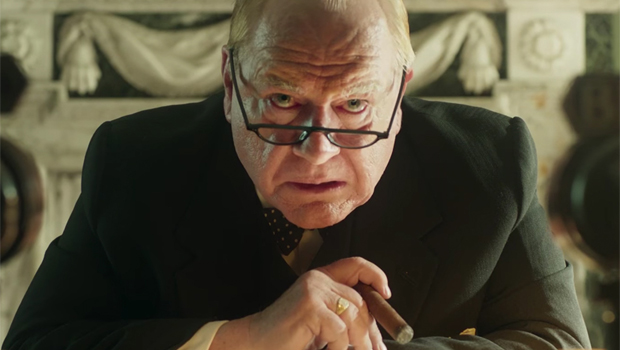 Forthcoming Line-up
June 16th
Churchill
A ticking-clock thriller following Winston Churchill in the 24 hours before D-Day.
June 23rd
Transformers: The Last Knight
Humans are at war with the Transformers, and Optimus Prime is gone. The key to saving the future lies buried in the secrets of the past and the hidden history of Transformers on Earth. Now, it's up to the unlikely alliance of Cade Yeager (Mark Wahlberg), Bumblebee, an English lord (Anthony Hopkins) and an Oxford professor (Laura Haddock) to save the world.
Hampstead
An American widow finds unexpected love with a man living wild on Hampstead Heath when they take on the developers who want to destroy his home.
June 30th
Despicable Me 3
Gru (Steve Carell) and his wife Lucy (Kristen Wiig) must stop former '80s child star Balthazar Bratt (Trey Parker) from achieving world domination.
Baby Driver
Talented getaway driver Baby (Ansel Elgort) relies on the beat of his personal soundtrack to be the best in the game. After meeting the woman (Lily James) of his dreams, he sees a chance to ditch his shady lifestyle and make a clean break. Coerced into working for a crime boss (Kevin Spacey), Baby must face the music as a doomed heist threatens his life, love and freedom.
The House
After Scott and Kate Johansen (Will Ferrell and Amy Poehler) lose their daughter Alex's college fund, they become desperate to earn it back so she can pursue her dream of attending a university. With the help of their neighbour Frank (Jason Mantzoukas), they decide to start an illegal casino in the basement of his house
July 7th
Spiderman: Homecoming
Thrilled by his experience with the Avengers, young Peter Parker (Tom Holland) returns home to live with his Aunt May. Under the watchful eye of mentor Tony Stark, Parker starts to embrace his newfound identity as Spider-Man. He also tries to return to his normal daily routine -- distracted by thoughts of proving himself to be more than just a friendly neighborhood superhero. Peter must soon put his powers to the test when the evil Vulture emerges to threaten everything that he holds dear.
July 14th
War for the Planet of the Apes
In War for the Planet of the Apes, the third chapter of the critically acclaimed blockbuster franchise, Caesar and his apes are forced into a deadly conflict with an army of humans led by a ruthless Colonel. After the apes suffer unimaginable losses, Caesar wrestles with his darker instincts and begins his own mythic quest to avenge his kind. As the journey finally brings them face to face, Caesar and the Colonel are pitted against each other in an epic battle that will determine the fate of both their species and the future of the planet.
Cars 3
After being trounced in a race by upstart newcomer Jackson Storm (Armie Hammer), Everyone begins to wonder if Lighting McQueen (Owen Wilson) should retire. But Lightning isn't ready to throw in the towel yet, and with the help of another rookie - Cruz Ramirez (Cristela Alonzo) – the old dog is going to learn some new tricks and attempt a comeback in the Florida 500.
July 21st
Dunkirk
"Dunkirk" opens as hundreds of thousands of British and Allied troops are surrounded by enemy forces. Trapped on the beach with their backs to the sea they face an impossible situation as the enemy closes in
Share This Page
Have Your Say