Forthcoming Line-up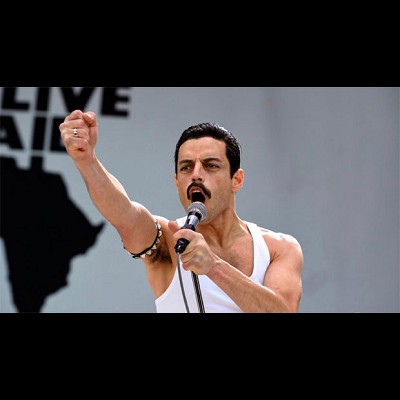 Forthcoming Line-up
August 31st
The Happytime Murders
In the seedy underbelly of Los Angeles, two clashing detectives -- one human and the other a puppet -- must work together to solve the brutal murders of former cast members of a beloved puppet TV show.
Sept 7th
The Nun
Vatican officials send a priest and a novitiate to investigate the suicide of a young nun in Romania. They soon find themselves in a fight for their lives when they encounter a demonic force that takes the shape of a nun.
Sept 14th
The Predator
From the outer reaches of space to the small-town streets of suburbia, the hunt comes home. The universe's most lethal hunters are stronger, smarter and deadlier than ever before, having genetically upgraded themselves with DNA from other species. When a boy accidentally triggers their return to Earth, only a ragtag crew of ex-soldiers and a disgruntled science teacher can prevent the end of the human race.
Sept 21st
The House With A Clock In Its Walls
Ten-year-old Lewis goes to live with his uncle in a creaky old house that contains a mysterious ticktock noise. When Lewis accidentally awakens the dead, the town's sleepy facade magically springs to life with a secret world of witches and warlocks.
October 24th
Bohemian Rhapsody
Bohemian Rhapsody is a foot-stomping celebration of Queen, their music and their extraordinary lead singer Freddie Mercury. Freddie defied stereotypes and shattered convention to become one of the most beloved entertainers on the planet. The film traces the meteoric rise of the band through their iconic songs and revolutionary sound. They reach unparalleled success, but in an unexpected turn Freddie, surrounded by darker influences, shuns Queen in pursuit of his solo career. Having suffered greatly without the collaboration of Queen, Freddie manages to reunite with his bandmates just in time for Live Aid. While bravely facing a recent AIDS diagnosis, Freddie leads the band in one of the greatest performances in the history of rock music. Queen cements a legacy that continues to inspire outsiders, dreamers and music lovers to this day
Share This Page
Have Your Say