Forthcoming Line-up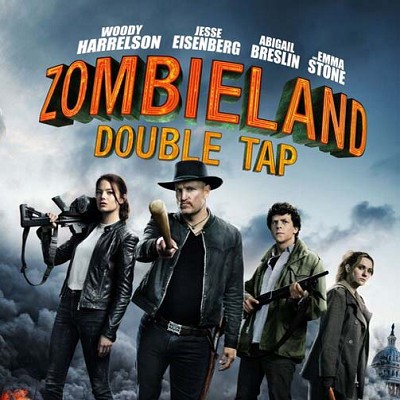 Forthcoming Line-up
October 4th
Joker
"Joker" centres around the iconic arch nemesis and is an original, standalone fictional story not seen before on the big screen. Phillips' exploration of Arthur Fleck, who is indelibly portrayed by Joaquin Phoenix, is of a man struggling to find his way in Gotham's fractured society. A clown-for-hire by day, he aspires to be a stand-up comic at night...but finds the joke always seems to be on him. Caught in a cyclical existence between apathy and cruelty, Arthur makes one bad decision that brings about a chain reaction of escalating events in this gritty character study.
Judy
Winter 1968 and showbiz legend Judy Garland arrives in Swinging London to perform in a sell-out run at The Talk of the Town. It is 30 years since she shot to global stardom in THE WIZARD OF OZ, but if her voice has weakened, its dramatic intensity has only grown. As she prepares for the show, battles with management, charms musicians, and reminisces with friends and adoring fans, her wit and warmth shine through. Even her dreams of romance seem undimmed as she embarks on a courtship with Mickey Deans, her soon-to-be fifth husband. And yet Judy is fragile. After working for 45 of her 47 years, she is exhausted; haunted by memories of a childhood lost to Hollywood; and gripped by a desire to be back home with her kids. Featuring some of her best-known songs, the film celebrates the voice, the capacity for love and the sheer pizzazz of "the world's greatest entertainer".
October 11th
Abominable
When teenage Yi (Chloe Bennet, Marvel's Agents of S.H.I.E.L.D.) encounters a young Yeti on the roof of her apartment building in Shanghai, she and her mischievous friends, Jin (Tenzing Norgay Trainor) and Peng (Albert Tsai), name him "Everest" and embark on an epic quest to reunite the magical creature with his family at the highest point on Earth. But the trio of friends will have to stay one-step ahead of Burnish (Eddie Izzard), a wealthy man intent on capturing a Yeti, and zoologist Dr. Zara (Sarah Paulson) to help Everest get home.
October 18th
Zombieland 2: Double Tap
After a fight between Columbus and Wichita creates a deep rift in the make-shift family that causes Little Rock to leave with a strange man, the group must band together to find Little Rock and mend the family ties. Facing new kinds of zombies along the way, the group are forced to adjust their strategies until they find an incredible new zombie hunter known only as Nevada.
Shaun The Sheep Movie: Farmageddon
When an alien with amazing powers crash-lands near Mossy Bottom Farm, Shaun the Sheep goes on a mission to shepherd the intergalactic visitor home before a sinister organization can capture her.
Maleficent: Mistress Of Evil
Maleficent and her goddaughter Aurora begin to question the complex family ties that bind them as they are pulled in different directions by impending nuptials, unexpected allies, and dark new forces at play.
October 25th
The Addams Family
Get ready to snap your fingers! The first family of Halloween, the Addams Family, is back on the big screen in the first animated comedy about the kookiest family on the block. Funny, outlandish, and completely iconic, the Addams Family redefines what it means to be a good neighbour.
Terminator: Dark Fate
More than two decades after the events of Terminator 2: Judgment Day, Sarah Connor sets out to protect a young woman named Dani Ramos and her friends, as a liquid metal Terminator, sent from the future, attempts to terminate them.
November 1st
Doctor Sleep
Struggling with alcoholism, Dan Torrance remains traumatized by the sinister events that occurred at the Overlook Hotel when he was a child. His hope for a peaceful existence soon becomes shattered when he meets Abra, a teen who shares his extrasensory gift of the "shine." Together, they form an unlikely alliance to battle the True Knot, a cult whose members try to feed off the shine of innocents to become immortal.
November 8th
The Aeronauts
In 1862 headstrong scientist James Glaisher and wealthy young widow Amelia Wren mount a balloon expedition to fly higher than anyone in history. As their perilous ascent reduces their chances of survival, the unlikely duo soon discover things about themselves -- and each other -- that help both of them find their place in the world.
Share This Page
Have Your Say