Forthcoming Line-up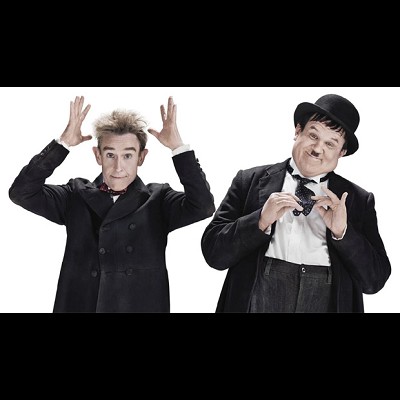 Forthcoming Line-up
December 14th
Aquaman
Aquaman finds himself caught between a surface world that ravages the sea and the underwater Atlanteans who are ready to revolt.
Previews 12/13th December
Spider-Man: Into the Spider-Verse
Phil Lord and Christopher Miller, the creative minds behind The Lego Movie and 21 Jump Street, bring their unique talents to a fresh vision of a different Spider-Man Universe, with a groundbreaking visual style that's the first of its kind. Spider-Man: Into the Spider-Verse introduces Brooklyn teen Miles Morales, and the limitless possibilities of the Spider-Verse, where more than one can wear the mask.
Spiderman previews on 8/9/12/13 December
Mortal Engines
Hundreds of years after civilization was destroyed by a cataclysmic event, a mysterious young woman, Hester Shaw (Hera Hilmar), emerges as the only one who can stop London — now a giant, predator city on wheels — from devouring everything in its path. Feral, and fiercely driven by the memory of her mother, Hester joins forces with Tom Natsworthy (Robert Sheehan), an outcast from London, along with Anna Fang (Jihae), a dangerous outlaw with a bounty on her head.
This film previews from 8-13th December
December 21st
Mary Poppins Returns
Directed and produced by Rob Marshall, "Mary Poppins Returns" also stars Lin-Manuel Miranda, Ben Whishaw, Emily Mortimer and Julie Walters with Colin Firth and Meryl Streep. The film, which introduces three new Banks children, played by Pixie Davies, Nathanael Saleh and newcomer Joel Dawson, also features Dick Van Dyke and Angela Lansbury. The film is set in 1930s depression-era London (the time period of the original novels) and is drawn from the wealth of material in PL Travers' additional seven books. In the story, Michael (Whishaw) and Jane (Mortimer) are now grown up, with Michael, his three children and their housekeeper, Ellen (Walters), living on Cherry Tree Lane. After Michael suffers a personal loss, the enigmatic nanny Mary Poppins (Blunt) re-enters the lives of the Banks family, and, along with the optimistic street lamplighter Jack (Miranda), uses her unique magical skills to help the family rediscover the joy and wonder missing in their lives. Mary Poppins also introduces the children to a new assortment of colorful and whimsical characters, including her eccentric cousin, Topsy (Streep). The film is produced by Marshall, John DeLuca and Marc Platt. The screenplay is by David Magee based on The Mary Poppins Stories by PL Travers with Marc Shaiman and Scott Wittman writing all new songs and Shaiman composing an original score.
December 26th
Bumblebee
On the run in the year 1987, Bumblebee the Autobot seeks refuge in a junkyard in a small California beach town. Charlie, on the brink of turning 18 years old and trying to find her place in the world, soon discovers the battle-scarred and broken Bumblebee. When Charlie revives him, she quickly learns that this is no ordinary yellow Volkswagen.
Bumblebee Previews 15/16/20/24 December
January 11th
Stan and Ollie
Already legends by 1953, beloved comedy duo Stan Laurel and Oliver Hardy set out to perform live shows for their adoring fans. The tour becomes a hit, but long-buried tension and Hardy's failing health start to threaten their new act and friendship.
Share This Page
Have Your Say