Parent & Baby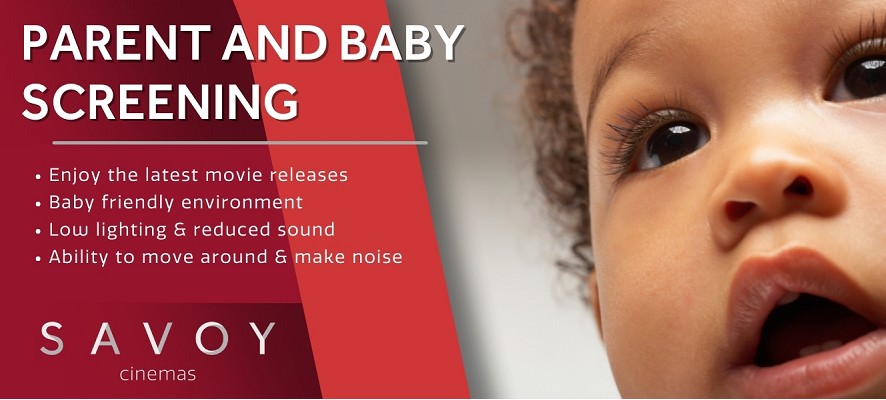 Parent & Baby Screening - 11.00am on Wednesday (barring school holidays)
Enjoy a movie date with your little one!
Our Parent and Baby screenings are a range of U, PG & 12A rated films exclusive for parents with new-born or young babies to come to the cinema and enjoy a film surrounded by others who wish to do the same.
During these screenings the low lights are left on and the volume of the soundtrack is reduced to create a baby friendly environment which will hopefully lull your baby to sleep so that you can enjoy the movie! It is fine for customers to move around, make noise or take a break during the film.
These types of screenings are recommended for babies under one. Toddlers and young children will be more suited to our Kids Club screenings HERE, these are designed to help introduce your little ones into the cinema environment.
Under 18 months attend free. Booking for these screenings are only available in cinema on the day of the performance.