Horrible Histories: The Movie - Rotten Romans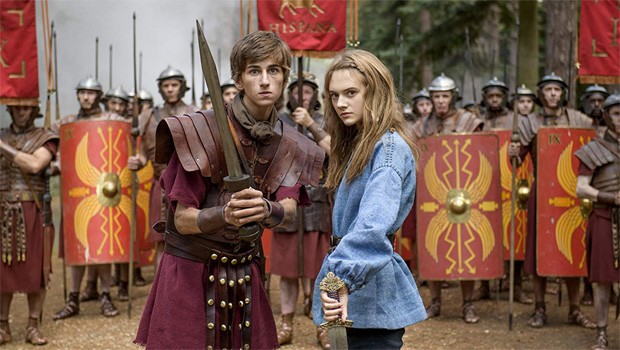 Book Tickets
Click a time to book tickets
10:00 (SUPPORTIVE)

The Supportive Screenings are range of PG and U rated films especially for people with additional needs and from within the autism spectrum and their families, friends and carers.

10:15

Saturday and Sunday showing at 10.15am, or everyday during the school holidays. Admission is £2.15 for children and accompanying adults.

Share This Page

Info

Synopsis

Friends, Romans, Celts… Lend us your ears. The all-conquering Romans rule the civilised world – and that includes "the stain" that is Britain. While the young Emperor Nero must battle his scheming mother Agrippina for ultimate power, Celt queen Boudicca gathers an army in Britain to repel the

rotten Romans. Mixed up in this battle for liberation are the teenage Atti, a reluctant Roman soldier, and Orla, a young Celt with dreams of becoming a warrior like Boudicca. Will they fall on opposite sides or forge a friendship in the chaos of Celtic-inspired rebellion?